Image

Portrait image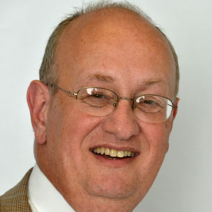 Pál Dunay, Ph.D., Dr. habil.
Professor
NATO and European Security Issues
Areas of Expertise
The area of the former Soviet Union
East-central Europe
NATO
OSCE
Arms Control
Academic Degrees
Dr. habil., Sociology, Loránd Eötvös University, Budapest
Ph.D., International Relations, Corvinus University of Economy, Budapest
Dr. Universitatis degree, Public International Law, Loránd Eötvös University, Budapest
LL.M. Loránd Eötvös University, Budapest
Dr. habil. Dunay joined the Marshall Center in June of 2015. He is the academic advisor of the European Security Seminar – East (ESS-E) and the Program on Applied Security Studies (PASS). He also runs seminars for the Senior Executive Seminar (SES), the Seminar on Regional Security (SRS) and the South-east Europe Fourum (SEEF). He has co-edited issues of Per Concordiam (NATO; Strategic Deterrence and Arms Control) and is a member of the editorial board of the quarterly journal, Connections.
Prior to joining the Marshall Center, Dr. habil. Dunay was the Director of the Organization for Security and Cooperation in Europe's Academy in Bishkek, Kyrgyzstan. He previously served as the Director for the Hungarian Institute of International Affairs. He was also a Senior Researcher at the Stockholm International Peace Research Institute (SIPRI) and Course Director of the International Training Course in Security Policy, Geneva Centre for Security Policy (GCSP). Dr. habil. Dunay served as the Head of the Security Policy and Arms Control Department of the Hungarian Ministry of Foreign Affairs and was also a legal advisor to the Hungarian Delegation at the Conventional Forces in Europe (CFE) talks and the Open Skies negotiations.
Contact
gcmcpublicaffairs [at] marshallcenter.org