Image

Portrait image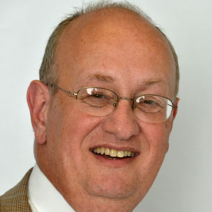 NATO and European Security Issues
Pál Dunay received an LL.M in Law and Political Science from the Loránd Eötvös University Budapest in 1982, a so-called Dr. Universitatis degree in Public International Law in 1991 from the same university and a Ph.D. in international relations from the Budapest University of Economics in 2001 each with "summa cum laude." He received his habilitation degree at the Loránd Eötvös University in 2016.
Between 1982 and 1996, he was post-graduate student, assistant and associate professor at the International Law Department of Loránd Eötvös University. In 1989-90 he was legal advisor of the Hungarian Delegation to the Conventional Forces in Europe talks, whereas in 1992, he held the same function at the Open Skies negotiations.
In 1991 for half a year, he was Head of the Security Policy and Disarmament Department of the Hungarian Ministry of Foreign Affairs. Between 1994 and 1996, he was Deputy Director of the Hungarian Institute of International Affairs. Between 1996 and 2004 as well as between 2007 and 2014, he was course director of the nine months long International Training Course in Security Policy at the Geneva Centre for Security Policy.
Between July 2004 and the beginning of 2007, he was Senior Researcher at the Stockholm International Peace Research Institute (SIPRI). In 2007, he reopened and directed the Hungarian Institute of International Affairs until his return to Geneva. Between May 2014 and June 2015 and then again between January and September 2016 he was Director of the Organization for Security and Cooperation in Europe's Academy in Bishkek, Kyrgyzstan.
Pál Dunay's research interest extends to various issues of European security with an emphasis on East-central Europe and Eastern Europe, Central Asia, the OSCE, the legality of the use of force, and integration and disintegration in the post-Soviet space.
Journal Articles
"The OSCEs of Central Asia," Central Asian Survey, Volume 36, Issue 3 (April 2017).
"Uncertain Leadership: NATO in the Trump Era," Journal for Intelligence, Propaganda and Security Studies no. 1, vol. 12 (2018): 158-175.
News and Magazine Article
Books and Booklets
The OSCE in Crisis (Chaillot Papers, April, 2006), 97.
with Alyson J. K. Bailes, Pan Guang and Mikhail Troitsky, The Shanghai Cooperation Organization (SIPRI Policy Paper, May 2007), 60.
with Wolfgang Zellner, Ungarns Aussenpolitik 1990-1997: Zwischen Westintegration, Nachbarschafts- und Minderheitenpolitik (Baden-Baden: Nomos Verlagsgesellschaft, 1998), 490.
"Ukraine: The Country that Cannot Be Won, but Must Not Be Lost." in Institute for Peace Research and Security Policy at the University of Hamburg/IFSH, ed. OSCE Yearbook 2017 (Baden-Baden, Nomos Verlag, 2018), 125-141.
Contact
gcmcpublicaffairs [at] marshallcenter.org