Image

George C. Marshall European Center for Security Studies
Portrait image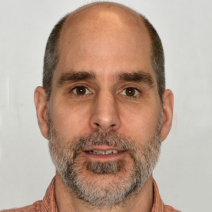 Matthew Rhodes, Ph.D.
Professor
Regional Security Studies
Areas of Expertise
U.S. Foreign Policy
Transatlantic Relations
Central and Southeast European Security Dynamics
Academic Degrees
M.A. and Ph.D., Political Science, University of Wisconsin
B.A., Government and German, Lawrence University
Dr. Matthew Rhodes joined the Marshall Center in October 2003 and is a Professor of National Security Studies. Dr. Rhodes also serves as the Deputy Head of the Regional Security Studies Department and Course Director of the German-American Regional Security Seminar and the Southeast Europe Forum.
Prior to joining the Marshall Center, Dr. Rhodes was an Assistant Professor of International Security at the U.S. Air War College (1999-2003). He previously served as an Assistant Professor of Political Science at Central College (1998-1999) and a Jan Hus Academic Mentor at Palacky University in the Czech Republic (1997-1998).
Contact
gcmcpublicaffairs [at] marshallcenter.org