Image

Portrait image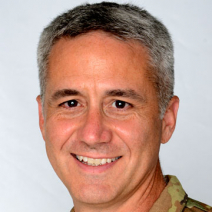 Lt. Col. Jonathan Drake, U.S. Army
Director
Eurasian FAO Training Program
Lieutenant Colonel Jonny Drake is the Director of the Eurasian Foreign Area Officer (FAO) Training Program at the George C. Marshall European Center for Strategic Studies. He received his commission as an Artillery Officer from the United States Military Academy (West Point) in 1999.  He is a graduate of the Artillery Officer Basic and Career Courses, the Combined Arms and Services Staff School, the Defense Language Institute, and the U.S. Army Command and General Staff College.
As a FAO, Lt. Colonel Drake has traveled and served throughout Eurasia in various capacities. Prior to his present duties, he worked as the Russia desk officer for the International Military Staff at NATO Headquarters in Brussels, as well as Deputy Chief of the Office of Defense Cooperation in the Republic of Georgia.  As a prior artilleryman, Lt. Colonel Drake served in numerous positions in the 10th Mountain Division (Fort Drum, NY) and 1st Armored Division (Germany) in various artillery and infantry units.  He has combat deployments in both Iraq and Afghanistan. 
Lt. Col. Drake holds a Master of Arts degree in Russian, East European, and Central Asian Studies from Harvard University and a Bachelor of Science degree in Engineering Management from West Point.
His awards and decorations include the Bronze Star Medal, the Defense Meritorious Service Medal, the NATO Meritorious Service Medal, and the General Mazniashvili Medal from the Republic of Georgia.
He is the co-author of a book chapter on energy security. His interests are in Russian strategic culture, arms control and deconfliction mechanisms, energy politics, the strategic military balance, and historical narratives.
Contact
gcmcpublicaffairs [at] marshallcenter.org