Image

Portrait image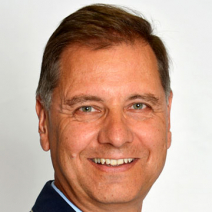 Lt. Col. (GS) Andreas Hellwig
Military Professor, Deputy Course Director
Program in Applied Security Studies
Lt. Col. Andreas Hellwig is a military professor and Deputy Course Director for the Program on Applied Security Studies at the George C. Marshall European Center for Security Studies. He also teaches in the Seminar on Regional Security and in the European Security Seminars for Southern Flank, Eastern Flank, and for the Arctic. His academic focus is on strategy development, coercive strategies, escalation and de-escalation as well as coalition and alliance theories.
Colonel Hellwig earned his master's degree in aerospace engineering from the German Armed Forces University in Munich, Germany. Following that, he attended the U.S. Army Aviation School in Ft. Rucker, AL, and conducted his initial weapons training at Ahlhorn AB, Germany. Colonel Hellwig flew the UH-1D in the air transport and search and rescue role, and also served as a maintenance pilot and an instructor pilot. He has a total of 3,800 flying hours.
Upon graduation from German Armed Forces Staff Course he became squadron commander of 2nd Squadron Special Air Wing and participated with his squadron in the NATO-led Operation KFOR, Kosovo. After completion of his staff turns as branch chief to the Air Transport Command and to the German Air Force Command, Colonel Hellwig was assigned as group commander of Air Transport Wing 61. As vice wing commander of Mission Wing 2 in Kabul, Afghanistan, he participated in the NATO-led Operation ISAF. He was then assigned to the personnel department of the German Ministry of Defence followed by an assignment there as the air mobility advisor.
Before joining the Marshall Center, Colonel Hellwig was at Maxwell Air Force Base, AL, where he graduated from Air War College in 2008. Following that, he served as both a faculty member in the U.S. Air War College's department of leadership and strategy and as the German Air Force advisor to the Commander Air University.
Contact
gcmcpublicaffairs [at] marshallcenter.org