Image

DOD Photo
Portrait image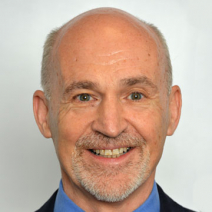 James Kenneth Wither
Professor
National Security Studies, Director Senior Fellowship Programs
Professor James Wither has been a faculty member at the George C. Marshall European Center for Security Studies since 2000. He is Professor of National Security Studies and Director of the Senior Fellows Program. Since 2008, he has also been a member of the teaching faculty of the Program in Terrorism and Security Studies.
Professor Wither holds an MSc in strategic studies from the University of Wales, a Master's in Business Administration (MBA) from the Open University, UK, a BA (Hons) in history from Kings College, University of London and a postgraduate diploma in further and higher education, from Garnett College, University of London. He also completed the basic and advanced negotiation workshops at Harvard University Law School.
Professor Wither is a retired British Army officer and former researcher in 20th century warfare at the Imperial War Museum in London. His research and teaching interests lie in the fields of warfare studies, international terrorism, national security strategy, security sector reform and international conflict negotiations. He has taught terrorism, warfare and related security studies subjects at a wide variety of institutions, including the FBI Academy, the UK Defence Academy, the NATO School, the NATO Centre of Excellence - Defence Against Terrorism (COE-DAT), the Geneva Centre for Security Policy and various staff colleges and military universities in Europe and Eurasia.
Publications
Publications include book chapters, monographs and journal articles. The latter include papers for Small Wars and Insurgencies, RUSI Journal, Defence Studies, Global War Studies, Studies in Conflict and Terrorism, European Security, Prism, Parameters and Small Wars Journal. Recent publications are listed below:
"The COVID-19 Pandemic: A Preliminary Assessment of the Impact on Terrorism in Western States," Marshall Center Occasional Paper, No. 33, April 2020.
"Back to the Future? Nordic Total Defence Concepts" Defence Studies, Vol. 20, Iss. 1, February 2020, "Defining Hybrid Warfare" Per Concordiam: Journal of European Security and Defense Issues, Vol. 10, Iss. 1, 2020.
"Horror or Hype: The Challenge of Chemical, Biological, Radiological, and Nuclear Terrorism" (with Lasha Giorgidze), Marshall Center Occasional Paper, No. 32, December 2019.
"Svalbard: NATO's Arctic Achilles Heel," RUSI Journal, Volume 163, no. 5 (December 2018), https://rusi.org/publication/rusi-journal/svalbard-nato's-arctic-'achilles'-heel'.
"Brexit and the Anglo-American Security and Defense Partnership," Parameters, Vol 48, No. 1, Spring 2008, https://ssi.armywarcollege.edu/parameters-vol-48-no-1-spring-2018/.
"Modern Guerrillas and the Defense of the Baltic States," Small Wars Journal, January 2018,  https://smallwarsjournal.com/jrnl/art/modern-guerrillas-and-defense-baltic-states.
"A Secure Brexit? UK Security and Defense and the Decision to Leave the European Union," Marshall Center Security Insights, No. 18, May 2017, https://www.marshallcenter.org/en/publications/security-insights/secure-brexit-uk-security-and-defense-and-decision-leave-european-union-0.
"Alam el Halfa with Nuclear Weapons: How Britain's World War II- Era Army Prepared for Atomic Warfare," Global War Studies, Vol, 13, No. 1, July 2016.
"Terrorism and Organized Crime," (with Sam Mullins) Connections: the Quarterly Journal, Vol. 15, No. 3, Summer 2016, http://connections-qj.org/article/terrorism-and-organized-crime.
"Making Sense of Hybrid Warfare," Connections: the Quarterly Journal, Vol. 15, No. 2, Spring 2016, http://connections-qj.org/article/making-sense-hybrid-warfare.
 "Combating Transnational Terrorism," ed. (with Sam Mullins) (Pro Con: Sofia, 2016).
"Salafi-Jihadists: A Threat to the Western Balkans?," in Filip Ejdus and Predrag Jureković, Violent Extremism in the Wester Balkans (Austrain National Defence Academy: Vienna, 2016).
Contact
gcmcpublicaffairs [at] marshallcenter.org