Image

Portrait image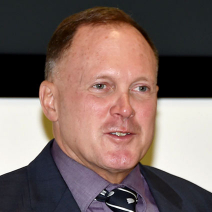 James Howcroft, Colonel, U.S. Marine Corps (Ret.)
Director
Program on Terrorism and Security Studies
James Howcroft serves as the Director of the Marshall Center's Program on Terrorism and Security Studies (PTSS)  which brings together professionals from around the world to develop and share practical national, regional and global approaches to addressing the worldwide  threat of terrorism.
Professor Howcroft retired as a Colonel after 30 years as an Intelligence Officer in the United States Marine Corps. He served in a wide range of Marine Corps tactical and operational intelligence billets, from Infantry Battalion up to the Marine Expeditionary Force level. His combat tours include duty with the 2nd Marine Division in Operation Desert Storm and duty as the Assistant Chief of Staff for Intelligence  with both the 1st Marine Division and the 1st Marine Expeditionary Force in Iraq.
While in the Marine Corps, Colonel Howcroft was trained and served as a Marine Corps Foreign Area Officer. His Foreign Area Officer service included two tours of duty as a military attaché at the American Embassy in Moscow, Russia. He was also the first permanent US Defense Attaché in Tbilisi, Georgia. The Commandant of the Marine Corps  nominated him for inclusion in the Defense Intelligence Agency's Attaché Hall of Fame in recognition for his contributions while in Moscow and Tbilisi. His military decorations include the Defense Superior Service Medal, the Legion of Merit with Combat "V", and the Bronze Star Medal with Combat "V".
While in the Marine Corps, Colonel Howcroft served as the Marine Corps Commandant's Chair on the Marshall Center Faculty from 2004 to 2008.  Prior to rejoining the Marshall Center in 2014, Professor Howcroft spent five years as  a Course Director for the United States European and Africa Commands' Expeditionary Intelligence Training Program, teaching intelligence collection and analysis to thousands of  European and African partners engaged in Combat, Counterterrorist, Counterinsurgency and Peace Support Operations around the world.
Professor Howcroft's professional education includes a Master of Arts in National Security and Strategic Studies from the US Naval War College and a Master of Science in Strategic Intelligence from the US Defense Intelligence College. He is a graduate of the US Army Russian Institute and Duke University.
Professor Howcroft has authored a number of articles on intelligence and operational cultural issues and is a frequent contributor to Small Wars Journal.
Mr. Howcroft served as an active duty officer from August 2004 to August 2008 and joined the faculty of the College of International and Security Studies at the George C. Marshall Center from September 2014 to March 2020.
Contact
gcmcpublicaffairs [at] marshallcenter.org