Image

DoD Photo
Portrait image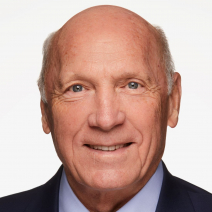 Gregory Gleason, Ph.D.
Professor
Regional Security Studies
Areas of Expertise
Comparative Foreign Policy
Polical Economy of Eurasia
Academic Degrees
Ph.D., Political Science, University of California at Davis
Master of Arts in Russian Language, University of California at Davis
Bachelor of Arts, Linguistics, University of California at Irvine
Dr. Gregory Gleason joined the Marshall Center in September of 2007 as a Professor of Security Studies. Dr. Gleason's teaching, research, and service focus on the countries of the former USSR. The comparative foreign policy research that he conducts primarily concerns state-to-state relations, emphasizing assessment of capabilities and interpretation of intentions.
Dr. Gleason served in Tashkent, Uzbekistan as U.S. Advisor to the Uzbekistan Ministry of Defense in 2018-2019. Prior to joining the Marshall Center, he taught international relations and comparative politics at the University of New Mexico, where he is Professor Emeritus of Political Science. Previously, he was a research fellow at Kennan Institute of the Woodrow Wilson Center and he taught international relations and Soviet affairs at the State University of New York in New Paltz, New York and at the University of Miami in Coral Gables, Florida. Dr. Gleason was a founding member of the Albuquerque—Ashkhabad Sister City Committee in 1988. He has worked on-the-ground in various capacities in Eurasian countries, including as manager of Carnegie Foundation research program in Uzbekistan (1990-1992), advisor to USAID in Kazakhstan (1994-1997), advisor to the U.S. State Department in Kyrgyzstan (2001), manager of a U.S. Department of Energy sponsored nuclear non-proliferation project in Russia with the Urals Federal University (1998-2003), and manager of an engineering program at Eurasian National University in Kazakhstan (2003-2005).    
Dr. Gleason currently serves in a pro bono capacity as dissertation review committee member at Eurasian National University-Gumilev and the Kazakhstan National University-al Farabi as well as a dissertation committee member at the Tashkent State University of Oriental Studies.  
Contact
gcmcpublicaffairs [at] marshallcenter.org