Image

Portrait image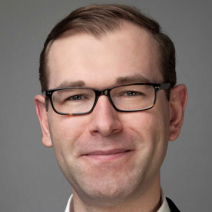 Frank Mouritz, M.A.
Academic Coordinator and Deputy Director
M.A. International Security Studies (MISS)
Mr. Frank Mouritz is seconded to the Marshall Center by the Bundeswehr University Munich and acts as academic coordinator and deputy director of the joint Master's Program in International Security Studies (MISS). 
Education
Since 2014  Ph.D. Candidate, Institute of Political Science and European Affairs, University of Cologne
09/2013    Master in International Politics and East Asia, University of Warwick
 Majors: International Relations, International Political Economy, East Asian Politics
 Degree: Master of Arts (Upper Second Class Honors)
05/2012   Bachelor in Social Sciences, University of Cologne
  Major: Political Science & Sociology
  Minor: Business Studies
  Degree: Bachelor of Science
08/2011    International Summer School, University of Seoul
 Subjects: East Asian Politics, Culture and Economy
Conferences
06/2017   ISA International Conference 2017 (Hong Kong)
Paper: "Are Economic Ties Contributing to Trans-Pacific Peace"
Travel Grant: German Academic Exchange Service (DAAD)
05/2016   Manfred-Wörner-Seminar for Transatlantic Exchange (Belgium & Germany)
Fellowship from the German Ministry of Defense and the German Marshall Fund
03/2016  G7 Pre-Summit 2016 & Y7 Youth Summit 2016 (Japan)
Member of the official German Youth Delegation
10/2015  Heidelberg Dialog on International Security 2015 (Germany)
Participation in a workshop on "Germany: Hesitant Hegemon?"
04/2015  IAPSS World Congress 2015, Birkbeck-University of London (United Kingdom)
Presentation of PhD project
10/2014  IAPSS Autumn Convention 2014, Radboud University Nijmegen (Netherlands)
Paper: "Is the International Commitment to Human Rights Dwindling?"
Publications
"Die Intervention der USA im libyschen Bürgerkrieg 2011: Überdehntes Mandat als Mittel einer Grand Strategy?", Journal for Intelligence, Propaganda and Security Studies, Vol.10, No.2, S. 119-127.
Professional Expertise
Security and Interdependence
Geoeconomics
International Political Economy
East Asian Security
German and European Foreign Policy
Cyber Security
Humanitarian Interventions
Contact
gcmcpublicaffairs [at] marshallcenter.org