Image

Portrait image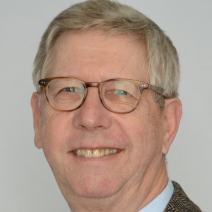 Dr. John L. Clarke
Professor
Regional Security Studies
Areas of Expertise
Civil Security
Defense Support to Civil Authority
Military Special Operations
Transatlantic Relations
International Security
Academic Degrees
Ph.D., International Relations, University of Salzburg, Austria
Master of Arts, International Relations, University of Southern California
Bachelor of Arts, Government, Norwich University
Dr. John Clarke has served at the Marshall Center since June 1994. He is a Professor of International Security Studies and directs the Senior Fellows Program.
In a military career spanning more than a quarter century, Dr. Clarke held numerous positions of great responsibility in the national security organizations of the United States. A political-military affairs expert, he was responsible for developing the U.S. Army's doctrine for operations into the next century. In particular, he developed the Army's doctrinal response for peace enforcement operations. In addition, Dr. Clarke served as a senior planner and crisis manager in the Joint Staff in the U.S. Department of Defense, as well as the executive assistant to the Commanding General, Fifth Army. A former Special Forces officer, Dr. Clarke commanded elite military units (parachute, Special Forces, Ranger, armored infantry) in combat and training operations in Europe, Asia, Africa, and the USA, including combat service in Operation DESERT STORM in 1991 and IFOR in 1995.
Dr. Clarke has led projects in more than 50 countries worldwide, speaks six languages, and has lived abroad for more than 35 years. He has published numerous articles on defense and security issues appearing in such publications as The National Interest, Survival, Defense News, Magazine der Bundeswehr, European Security, Homeland Security, Homeland Defense and the Journal of Homeland Security. He is a frequent contributor on German and Austrian radio and television.
Contact
gcmcpublicaffairs [at] marshallcenter.org
Downloads
Dr. John Clarke Biography