Image

Portrait image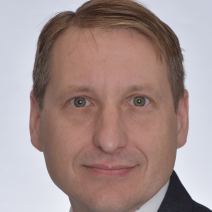 Commander (US) Joshua Hensley, U.S. Navy
Military Professor
Strategic Security Studies
Areas of Expertise
Russia Military Affairs
Eastern European Security Issues
Balkan Security Issues
Academic Degrees
Master of Arts, National Security Affairs, Europe & Eurasia, Naval Postgraduate School
Bachelor of Science, History, Ball State University
CDR Hensley joined the George C. Marshall Center in August 2021. He serves as a deputy program director for several regional seminar programs. These seminars allow mid-level and senior practitioners to explore the implications of contemporary security challenges in Europe. CDR Hensley also serves as the coordinator for U.S. Navy Foreign Area Officer integration with Marshall Center programs.
CDR Hensley began his military career as a Naval Aviator flying the MH-60S helicopter. He deployed with the USS Kearsarge Expeditionary Strike Group conducting Amphibious Search and Rescue and Anti-Piracy Operations in support of the 26 Marine Expeditionary Unit; with air detachments aboard the USNS Supply and USNS Arctic supporting fleet logistics requirements in the Arabian Gulf and Indian Ocean, and ashore in Kuwait supporting U.S. Army operations in Central and Southwest Asia.
After redesignation as a Foreign Area Officer in 2010, CDR Hensley completed a Master of Science degree in National Security Studies (Europe and Eurasia) at the Naval Postgraduate School, graduating with honors. His thesis explored scenarios for Russian agricultural development to 2020.
CDR Hensley's Foreign Area Officer assignments include service as a desk officer for Europe, Russia, and NATO in the Chief of Naval Operations International Engagement Branch (N52); Deputy Chief, Office of Defense Cooperation, U.S. Embassy Sofia, Bulgaria; and Balkans Regional Desk Officer at U.S. European Command. Prior to assuming his current assignment, CDR Hensley served in U.S. Embassy Chisinau, Moldova as Senior Defense Official / Defense Attaché to the Republic of Moldova.
He is proficient in the Russian and Bulgarian languages.
CDR Hensley is a qualified Navy Foreign Area Officer and Navy Master Training Specialist. His personal awards and decorations include the Defense Meritorious Service Medal, Navy and Marine Corps Commendation Medal, Joint Achievement Medal, Navy and Marine Corps Achievement Medal, the Liskin Award for Academic Excellence in Regional Affairs, and several other individual and unit decorations.
Contact
gcmcpublicaffairs [at] marshallcenter.org