Image

Portrait image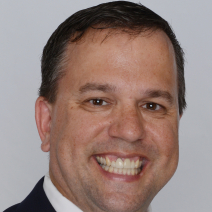 Commander Jonathan G. Odom, J.D., LL.M., U.S. Navy
Military Professor
Transnational Security Studies
Areas of Expertise
Public International Law
Maritime Security
International Territorial-Maritime Disputes
Cyber Security
Academic Degrees
Master of Laws with Distinction, Georgetown University
Juris Doctor, Wake Forest University
Bachelor of Arts with Distinction, History, Duke University
Commander Odom joined the George C. Marshall Center in July 2019. He serves as the Military Professor of International Law, teaching various aspects of public international law and maritime security in the Marshall Center's courses and engagement events. Additionally, he serves as the Academic Director for the Marshall Center's Program on Cyber Security Studies (PCSS).
During his Naval career, CDR Odom has provided legal and policy advice on matters involving international law and national security law to senior U.S. policy officials, U.S. and multi-national military commanders, headquarter staffs, and military forces around the world for operations at sea, in the air, on land, and in cyberspace. Additionally, he has served as a legal and policy advisor on U.S. delegations in official negotiations and dialogues between the U.S. government and the governments of more than twenty nations.
Prior to joining the Marshall Center, CDR Odom served as the Military Professor of Law and Maritime Security at the Daniel K. Inouye Asia-Pacific Center for Security Studies (2015-2019). He was an Instructor of Law at the U.S. Naval Justice School (2001-2004), while concurrently serving as an adjunct faculty member at the U.S. Naval War College, the U.S. Surface Warfare Officers School, the U.S. Naval Submarine School, and the U.S. Naval Chaplaincy School.
Cmdr. Odom is a Non-Resident Fellow of the China Maritime Studies Institute at the U.S. Naval War College. In his personal capacity, CDR Odom has published law journal articles, book chapters, and opinion-editorials on various aspects of the law of the sea, the law of airspace, the law of armed conflict, national security law, national security strategy, oceans policy, international territorial-maritime disputes, maritime security, homeland defense, and negotiations. He has guest lectured at more than a dozen universities and colleges in the United States and Asia and has presented at more than fifty academic conferences in the United States, Canada, Europe, Asia, and Oceania.
CDR Odom is a licensed attorney in good standing with the Bar of the U.S. State of North Carolina.  He is a Fleet Marine Force Qualified Officer. His personal awards include the Defense Meritorious Service Medal (three awards), the Meritorious Service Medal (two awards), the Navy Commendation Medal (four awards), the Joint Service Achievement Medal, and the Navy and Marine Corps Achievement Medal (three awards). In 2015, CDR Odom received the Judge Advocates Association's Career Armed Services Attorney-of-the-Year Award for a "record of outstanding professional accomplishments, service to community, service to the legal profession, and development of subordinates."
Contact
gcmcpublicaffairs [at] marshallcenter.org
Downloads
Commander Jonathan Odom Biography