Image

Portrait image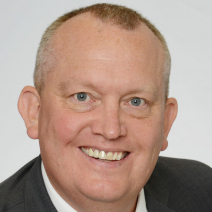 Colonel (US) Steven E. Vilpors
Associate Dean
College of International and Security Studies
Areas of Expertise
Meteorology
Climate Security
National Security and Strategy
Policy
Academic Degrees
M.A., Strategic Studies, Army War College
M.A., National Security and Strategic Studies, College of Naval Command and Staff
M.S., Tropical Meteorology, Colorado State University
B.S. Meteorology, Pennsylvania State University
Colonel Steven Vilpors joined the George C. Marshall European Center for Security Studies in July 2021. He serves as the Associate Dean for the College of International and Security Studies (CISS).
Colonel Vilpors has held a variety of positions at the Squadron, Group, Wing, Major Command, Air Force Staff, and Joint Staff levels. His assignments include Officer-in-Charge, 24th Combat Aviation Brigade and 3d Infantry Division Combat Weather Teams; Typhoon Duty Officer at The Joint Typhoon Warning Center; Strategist, Checkmate, Headquarters Air Force Staff; and Deputy Commander, 2d Weather Group. In 2011, he commanded the 22d Expeditionary Weather Squadron, Camp Victory, Iraq, as U.S. forces withdrew from Iraq at the conclusion of Operation NEW DAWN.  He recently served in multiple positions in Deputy Directorate for Political-Military Affairs-Middle East, Strategy Plans and Policy Directorate (J5), the Joint Staff, culminating as Principal Division Chief.
Prior to joining the Marshall Center, Colonel Vilpors was the Vice Commander, 557 Weather Wing, Offutt Air Force Base, Nebraska.
Colonel Vilpors' awards include the Defense Superior Service Medal, Legion of Merit, Bronze Star, Meritorious Service Medal (4 oak leaf clusters), Joint Service Commendation Medal, Air and Space Commendation Medal, Army Commendation Medal, and Iraq Campaign Medal, in addition to several other individual and unit decorations.
Downloads
Colonel (US) Steven E. Vilpors Biography