Image

Portrait image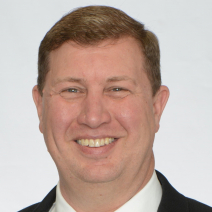 Colonel Matt Neumeyer, U.S. Army
Department Head
Strategic Security Studies
Areas of Expertise
Strategic and Operational Planning
Design
Military Readiness
Professional Military Education
Academic Degrees
Master of National Security and Strategic Studies, College of Naval Command and Staff
Master of Military Arts and Sciences, School of Advanced Military Studies
Master of Strategic Studies, Army War College
Bachelor of Science, European History, United States Military Academy West Point
Colonel Matthew Neumeyer joined the Marshall Center in July 2021 and became the Department Head for the Strategic Security Studies Department in June 2022. Previously, he was the Director of Operations, Outreach, and Alumni. 
Colonel Neumeyer commissioned as an infantryman in 1995 and served in the 25th Infantry Division, 3rd Infantry Division and 101st Airborne Division (Air Assault). He commanded the Army's Officer Candidate School, served as an advisor multiple times, and has deployed to Kosovo, Iraq, and Afghanistan. In addition, he is qualified as an Army strategist and operational planner and has served as a planner at the division, combatant command, and service levels. He was selected to the Army Chief of Staff's Strategic Studies Group in 2015.
Prior to joining the Marshall Center, Colonel Neumeyer was at the U.S. Marine Corps University's Command and Staff College in Quantico, Virginia, where he served as the Deputy Director and Dean of Students.
Downloads
Colonel Matt Neumeyer Biography