Image
Portrait image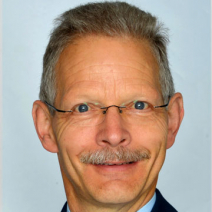 Colonel (GS) Diplom-Ingenieur Jörg Kunze
Executive Course Director
Seminar on Regional Security Studies
George C. Marshall European Center for Security Studies
Colonel Jörg Kunze is a military professional and program director for the Seminar on Regional Security Studies at the George C. Marshall European Center for Security Studies. He arrived at the center in September of 2014.
Before his assignment at the Marshall Center, he was a director of the International General Staff Course at the German Armed Forces Command and Staff College, Hamburg. In his capacity, he instructed international Air Force Staff Officers of at least 14 different non-NATO nations in advanced leadership skills and aerial warfare.
Colonel Kunze joined the German Air Force in July, 1977, and entered the Air Force Academy in Fürstenfeldbruck before studying at the Bundeswehr University in Hamburg.
After graduation in March, 1982, he was trained at the US Army Air Defense School in Fort Bliss, Texas, before he started his career as battery control officer in the Air Defense Systems HAWK and ROLAND at a platoon and a squadron commander level. Additionally, from 1985 until 1988, he instructed air force cadets at the Air Force Academy in basic leadership skills.
From 1990 until 1992, Colonel Kunze attended the 35th General Staff Course at the German Armed Forces Command and Staff College in Hamburg.
Following that, he took up assignments as General Staff Officer within the Federal Intelligence Service in Munich and the Ministry of Defense – Air Staff – in Bonn. Shortly after that, Colonel Kunze gained his first joint and combined combat experience, as Intelligence Staff Officer and Target Planner, first at HQ 5 ATAF in Vicenza and, subsequently, in the Combined Air Operation Centre 5 in Poggio Renatico, Italy.
After a brief assignment as General Staff Officer for Exercise Planning at the Command and Staff College in Hamburg from 2001 until 2003, he was assigned as Defense Attaché in Vienna, Republic of Austria and in Tehran, Islamic Republic of Iran until 2008.
Finally, with his extraordinary experience from abroad, he was transferred to the Bundeswehr Verification Center, where he served as Branch Chief for the implementation of Confidence and Security Building Measures in the Context of the Vienna Document from 2009 until 2012.
He has been awarded with the German Armed Forces Cross of Honor in gold and silver, the Austrian Cross of Honor in silver, and various NATO Medals.
He is fluent in German, English and Italian, has a good knowledge of French and a fair knowledge of Farsi.
Contact
gcmcpublicaffairs [at] marshallcenter.org