Image

Portrait image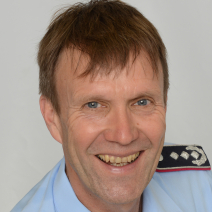 Colonel (DE) Stefan C.P. Hinz, German Air Force
Department Head
Regional Security Studies
Areas of Expertise
Strategic Stability / Strategic Arms Control
Strategic Competition
NATO-EU Cooperation
Academic Degrees
Diplom-Kaufmann (univ.), University Bundeswehr München
Colonel Hinz joined the Marshall Center in July 2020. He serves as the Head of the Regional Security Studies Department. He is also the acting Deputy Commander for the German Element of the Marshall Center.
Prior to joining the Marshall Center, Colonel Hinz was the Senior National Representative and head of the German Detachment at the Geneva Center for Security Policy (GCSP). In this capacity, he also liaised with the neighboring Center for Security Sector Reform/Governance (DCAF). Colonel Hinz has served in various assignments within the Air Force, the Ministry of Defense (Armed Forces Staff), and the Federal Foreign Office (AA 202) in Berlin.
Colonel Hinz is an alumnus of the Senior Course 111 NATO Defense College, Rome and was awarded the Bronze Honor Medal of the Bundeswehr.
Contact
gcmcpublicaffairs [at] marshallcenter.org