Image

DoD graphic by M. Zachary Sherman
German-American Regional Security Seminar (GARSS)
March 15-19, 2021 / Course language: English
The German-American Regional Security Seminar is a one-week seminar which offers a unique opportunity for analysis and exchange of perspectives on current and emerging issues in Euro-Atlantic security.  Reflecting the key role of bilateral German-American ties within the broader transatlantic relationship, the seminar will bring together mid-level German and American officers and civilian officials serving in Europe in the fields of defense and international affairs (O-4/O-5 and civilian equivalent).
This iteration of the seminar is designed to capture insights and generate proposals as to how the United States and Germany can effectively work together to address regional challenges along Europe's eastern flank in regard to Russia and the post-Soviet space. The seminar applies active learning methodologies including senior leader perspectives, interactive expert panels, and output-oriented seminar-style working group discussions. The intensive program allows participants to deepen mutual understanding of contemporary dynamics in transatlantic relations and to expand mutually beneficial German-America security networks.
Course Details
Location
Garmisch-Partenkirchen, Germany
George C. Marshall Center - European Center for Security Studies
How to Register
For application and deadline information, contact Marshall Center Registrar, your ministry point of contact, or the U.S. or German Embassy in your capital city.
Course Director
Portrait image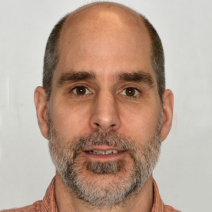 Dr. Matthew Rhodes
National Security Studies