Image

European Security Seminar–South (ESS-S)
Introduction
This one-week seminar analyzes security issues related to Europe's Southern flank, including the impact of developments within Africa, the Mediterranean and the Middle East on European and Euro-Atlantic security. It emphasizes policy priorities including strategic competition, hybrid and irregular warfare, terrorism, irregular migration, transnational organized crime, regional conflicts, and other sources of instability. It further assesses challenges and opportunities for advancing cooperative, effective European, Euro- Atlantic, and EU-NATO policy approaches to these issues together with regional partners. In doing so, it recognizes the importance of multilateral and whole-of-government approaches in addressing multifaceted regional challenges.
Objectives
Engage a range of partners in better understanding security challenges, opportunities, and dynamics in Africa, the Mediterranean, and the Middle East
Review and assess resulting vulnerabilities and challenges for Europe and the Euro-Atlantic community
Assess and align potential regional and Euro-Atlantic and EU-NATO policy responses
Generate a network of professionals for continued interaction, dialogue, and cooperation
Methodology
This seminar brings together mid- to senior level security practitioners from Europe, Africa, the Mediterranean, the Middle East and the U.S. for plenary lectures and in-depth discussions in small seminar groups, all conducted under Chatham House Rule of non-attribution. ESS-S aims to build a common understanding of emerging dynamics in the south and to support comprehensive strategies to address regional challenges. Thus, it also generates a network of professionals for continued interaction, dialog and cooperation.
Course Details
Location
George C. Marshall European Center for Security Studies
Garmisch-Partenkirchen, Germany
How to Register
For application and deadline information, contact Marshall Center Registrar, your ministry point of contact, or the U.S. or German Embassy in your capital city.
Course Director
Portrait image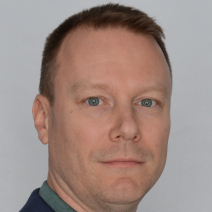 Benjamin P. Nickels, Ph.D.
Regional Security Studies