Image

DoD graphic by M. Zachary Sherman
European Security Seminar–South (ESS-S)
Courses/Seminars
European Security Seminar-South
The European Security Seminar – South (ESS-S) is the Marshall Center's regional program dedicated to advancing Europe's security relationships with its neighbors to the South. ESS-S activities focus on Europe's interactions in the Mediterranean, the Middle East and North Africa, and Sub-Saharan Africa.
ESS-S has three principal objectives:
To expand the collective understanding of security challenges and responses to Europe's South;

To strengthen partnerships among professionals working to enhance security in the region;

To generate insights and recommend solutions in order to improve security partnerships between Europe and neighbors to the South.
ESS-S conducts a coordinated set of resident classes, outreach and alumni conferences, virtual events, and stakeholder meetings, which address topics such as:
Enhancing EU and NATO approaches to the Southern flank;

Strengthening international partnerships to fight transnational threats like terrorism and transnational organized crime;

Improving European support to multilateral bodies to the South;

Harmonizing approaches to migration across the Mediterranean;

Refining partnerships that promote stability, democracy, good governance, and the rule of law.
Latest News
9 December 2020: China, Russia, and Europe's Southern Flank (OUTR21014)
On 9 December 2020, the George C. Marshall European Center for Security Studies conducted a virtual Outreach seminar that examined the growing role of Russia and China in the defense and security sectors of Africa and the Arab world, and the implications for those regions and their longstanding relationships with Europe. The seminar addressed issues like great power competition, irregular warfare, religious extremism, terrorism, and instability in the Middle East and Africa. More than 50 participants registered from 27 countries in Europe, the Middle East, Africa, and North America to exchange with one another and with 11 speakers and moderators from all regions during the six-hour event. Key takeaways included that China and Russia desire the status and prestige of a great power in these regions without assuming the responsibilities of a security guarantor; and that Europe must do more to promote its own defense and security contributions in Africa and the Middle East, to combat Chinese and Russian messages that oversell their own successes and undermine shared values, like civilian control of the military.
Events
WED 31st March 2021: Southern Watch Series: Somalia
Virtual event
This session will consider Somalia's presidential election crisis, the effects of COVID-19, the ongoing terrorist threat of Al-Shabaab, and the fallout of growing regional instability in the Horn, particular in Eritrea and in Ethiopia over the Tigray crisis and tensions over the Nile River Dam.
WED 14th April 2021: Europe and West Africa. Transnational Threats and Capability Building
Virtual event
This one day virtual seminar engages mid-level and senior security and defense professionals from Europe, Africa, the United States, and other partner countries in a forum that bridges seams and fosters frank and open dialogue about trans-regional threats and challenges.
THU 8th July 2021: Security in the Eastern Mediterranean: Actors, Threats and New Alliances
Virtual event
The Eastern Mediterranean has experienced significant power shifts in the past decade. With the Greek-Turkish conflict over national sovereignty a core element of the crisis, natural gas discoveries and maritime boundary disputes have led to a regionalization of the crisis and to new alliances in the energy as well as in the military sphere. Ongoing conflicts in Libya and Syria and the interference of Russia and China are adding to a highly complex situation.
Course Details
Location
George C. Marshall Center-European Center for Security Studies
Garmisch-Partenkirchen, Germany
How to Register
For application and deadline information, contact Marshall Center Registrar, your ministry point of contact, or the U.S. or German Embassy in your capital city.
Course Director
Portrait image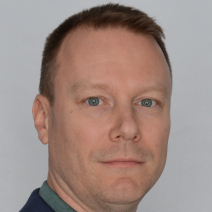 Benjamin P. Nickels, Ph.D.
International Security Studies