Image

DoD graphic by M. Zachary Sherman
European Security Seminar-East (ESS-E)
Former Soviet Spaces in a Time of Corona and Unrest: Stocktaking and Outlook
March 15−19, 2021 / Course language: English
Background
Previous one-week seminars elaborated responses taken by the international community to counter Russian hybrid and gray zone warfare measures. They discussed the Kremlin's aggression in Ukraine, its role in protracted conflicts, and multi-faceted attempts to disturb political landscapes in the West, as well as the need for the Euro-Atlantic community to formulate strategic communications to counter Moscow's agenda and the impact of economic sanctions. .
The Seminar
The 2021 iteration of the ESS-E will focus on how earlier historic tremors became obvious since August 2020: The fraudulent presidential election of August 9 in Belarus caused domestic and regional instability, as did the poisoning of Russian opposition member Navalny with Novichok on August 20; the armed conflict between Armenia and Azerbaijan that started on September 27; and lastly, the fraudulent parliamentary elections of October 4 in Kyrgyzstan. This ESS-E will explore how Moscow's engagement with those developments varies in intensity, because it has been apparent that Russia could not resist participating in and attempting to influence the dynamics. The course will also debate the extent to which Russia's severe domestic socio-economic challenges (i.e. political stalemate and mismanagement related to the COVID-19 pandemic) limit the extent of its regional role.
This seminar brings together mid- to senior-level security practitioners from Europe, Eurasia, and the U.S. to build a common understanding of the challenges along Europe's eastern flank. The event will feature subject matter experts from the Marshall Center, as well as guest lecturers. Graduates will become part of the Marshall Center's network of professionals who will engage in continued interaction, dialogue, and cooperation.
Objectives and Outcome
The seminar wishes to embrace Europe's Eastern Flank and the Euro-Atlantic community as a whole, jointly countering Moscow's behavior and stressing the promotion of resilience among partners and allies. It is structured and designed to allow the capture of insights as to how to strengthen the capacity and capability of its neighbors and potential EU and NATO partners.
Marshall Center faculty members, along with guest lecturers, will conduct this seminar. The Center will invite representatives from the EU Eastern Partnership, NATO PFP, Eastern EU/NATO members, and Nordic partners.
Main Activities
The ESS-E addresses the topic by providing two different platforms for discussions, exchange of ideas, networking, and strategy development. The first platform is conducted in a conference-style format of lectures, panels, and plenary discussions; the second is conducted in an outcome-oriented and product-driven topical seminar format led by in-house staff.
Introducing the Leadership Team
Course Details
Location
George C. Marshall Center-European Center for Security Studies
Garmisch-Partenkirchen, Germany

How to Register
For application and deadline information, contact Marshall Center Registrar, your ministry point of contact, or the U.S. or German Embassy in your capital city.
Course Director
Portrait image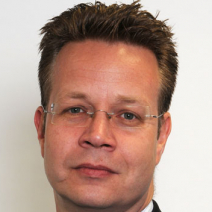 Sebastian von Münchow, Ph.D.
European Security Seminar EU-NATO Cooperation and European Security Seminar East