Image

DOD graphic by M. Zachary Sherman
European African Security Seminar (EASS)
Partnering for Comprehensive Approaches for Security in the Sahel
The Africa Center for Strategic Studies (ACSS) and the George C. Marshall, European Center for Security Studies (GCMC) will convene a multilateral seminar on "Partnering for Comprehensive Approaches for Security in the Sahel." This five-day seminar will bring together a select group of defense and security practitioners, experts, and stakeholders from Europe, Africa, and the United States, who are working on security partnerships in the Sahel region.
Senior security sector professionals (both uniformed and civilians) who are working on security partnerships in the Sahel region, from Algeria, Burkina Faso, Chad, Cote d'Ivoire, Ghana, Mali, Mauritania, Morocco, Niger, Nigeria, and Senegal. The seminar will additionally include participants drawn from the AU, ECOWAS, G5 Sahel, UNOWAS, EU, NATO, Germany, France, and other European nations. Representatives of the U.S. government will also be invited.
To develop a comprehensive picture of ongoing African, European, American, and other international partnerships and projects with regional institutions within the Sahel; and share sound practices to improve coordination and cooperation among actors operating in the Sahel.  Additionally the seminar will help integrate military responses into durable and comprehensive approaches that advance security, stability, and good governance in the Sahel. 
This seminar will assemble senior professionals for a frank and open dialogue with experts and among participants in a non-attribution environment. The seminar will be conducted in English and French through a combination of panel presentations and group discussions. 
Course Details
Location
Garmisch-Partenkirchen, Germany
George C. Marshall Center - European Center for Security Studies
How to Register
For application and deadline information, contact Marshall Center Registrar, your ministry point of contact, or the U.S. or German Embassy in your capital city.
Course Director
Portrait image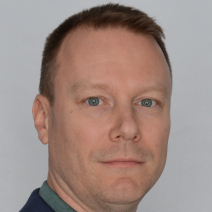 Benjamin P. Nickels, Ph.D.
International Security Studies
Course Language
English and French