Image

Portrait image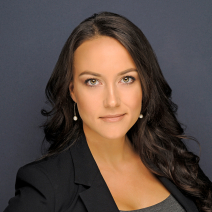 Dr. Suzanne Loftus
Professor
National Security Studies
Dr. Suzanne Loftus obtained her doctorate in International Studies from the University of Miami where she also taught a number of classes in International Relations and Foreign Policy. She specializes in Russian foreign and domestic politics and transatlantic security. Prior to turning to academia, Suzanne worked at the United Nations and in the private sector in Geneva, Switzerland where she also obtained her Master's degree in Business Management. Suzanne is currently a Professor of National Security at the George C. Marshall European Center for Security Studies in Garmisch-Partenkirchen, Germany and the Deputy Chair of the Strategic Initiatives Department. Along with her native English, she speaks French, Spanish, and Russian.
Dr. Loftus is the host of our video podcast series "Security in the 21st Century." This initiative engages professionals from government, academia, think tanks, international organizations and the private sector on security priorities related to great power competition, transatlantic relations and disinformation campaigns.
Publications
Manuscripts in Preparation
Security in the 21st Century: Democracy and Transatlantic Values in an Age of Great Power Competition, TBD 2022.
Books
Insecurity and the Rise of Nationalism in Putin's Russia – Keeper of Traditional Values (Palgrave MacMillan, 2018),1-174.
with Bagley Bruce, Hanna Kassab and Dina Moulioukova, After the Fall: Energy Security, Sustainable Development, and the Environment (Lexington Publishers, 2018).
Book Chapter Contributions
"Russian-U.S. Relations: Towards a New Strategic Relationship," in Russia's Global Reach: A Security and Statecraft Assessment, ed. Graeme P. Herd (Garmisch-Partenkirchen: George C. Marshall European Center for Security Studies, 2021), 9-16.
"Spoiler State? Russia's Status Seeking and Hegemonic Ambitions," in A Hegemonic Transition? Reconfigurations of Global Economic and Security Orders in the Age of Trump, ed. Florian Böller and Welf Werner (Palgrave Macmillan, 2021).
"Atlanticism in an Age of Great Power Competition: Is Russia Achieving its Goals?," in Russia and the World in the Putin Era, ed. Roger E. Kanet (Routledge, 2021).
with Roger Kanet, "The Russian Challenge to Global Security: Is the World Moving Towards a Post-Liberal Order?," in The Routledge Handbook of Russian Security, ed. Roger Kanet (Routledge, 2019), 58-72.
"Growing Confrontation between Russia and the West: Russia's Challenge to the Post-Cold War Order," in The Russian Challenge to the European Security Environment, ed. Kanet Roger (Palgrave Macmillan, 2017), 13-36.
with Roger Kanet, "Whose Playground is it Anyway? Power Rivalries in Post-Soviet Space," in Power, Politics and Confrontation" in Eurasia: Foreign Policy in a Contested Region, eds. Roger Kanet, and Matthew Sussex (Palgrave Macmillan, 2015).
Journal Contributions
"Legitimacy and Societal Consent under Putin's Leadership: The Cultivation of a post-Soviet National Identity," Under Journal Review.
"Democracy and Transatlantic Values in an Age of Great Power Competition," Foreign Policy Research Institute, Orbis (March 2021).
"Renewing Leadership," per Concordiam: Journal of European Security Defense Issues 11, No. 1, 2021: 60-63.
Op-eds
with Ahmetaj, Mimoza "COVID-19 and the Influence of Russia and China in the Western Balkans," The Diplomatic Courier, July 7, 2020.
"COVID-19 and Responsible Leadership in a 'Post-Truth' Age – Could a Truth be Emerging?," Global Security Review, June 18, 2020.
"COVID 19: Post-Truth Age – Or Facts Making a Comeback?," The Globalist, April 17, 2020.
Contact
gcmcpublicaffairs [at] marshallcenter.org